Advan Sport V105 275/45 R19
About Yokohama Advan Sport V105
The ADVAN Sport V105 is Yokohama's fl agship tyre, developed on the demanding Nürburgring race circuit in Germany. This tyre delivers effortless handling in wet and dry conditions, whilst also offering a quiet and comfortable ride. Crowned 'Best Tyre' in the Wheels Tyre Test 2015, the Yokohama ADVAN Sport V105 is the defi nitive answer for those seeking ultimate performance.
Handles precisely as intended
Matrix body ply structure enhances steering stability
Improves precision in steering without compromising comfort.
Contributes to excellent performance in the dry by conveying power to the road's surface.
High-rigidity rayon carcass material
Mound profile enhances steering stability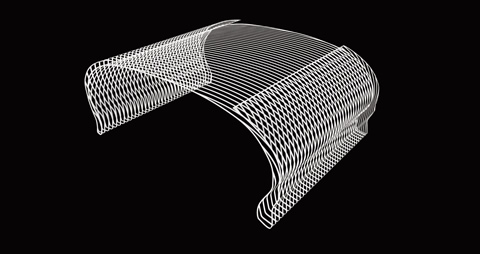 With mound profile
[ADVAN Sport V105]
In order for the ground contact pressure to be proportionate when making contact with the road surface, the cross-sectional shape of the tread was optimized.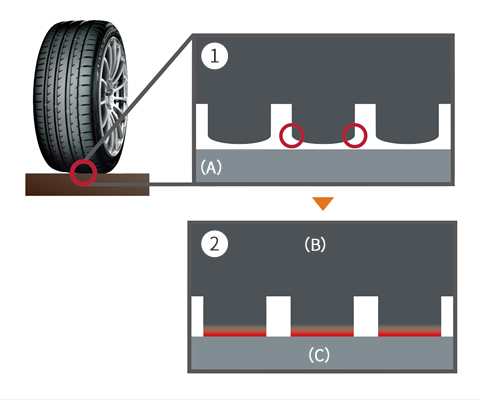 Before contact with the road surface
After contact with the road surface
(A)Image (B)Tread (C)Road surface
Strong grip performance
Powerful grip in the dry and outstanding hydroplaning resistance
Asymmetrical pattern strengthens the wet and dry performance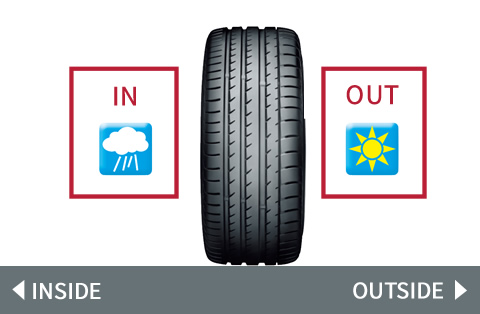 IN Strengthens performance in the wet
OUT Strengthens performance in the dry
*This diagram is a conceptual image
New compound jointly developed with one of the world's leading automakers
Achieves enhanced grip performance through Micro silica + Silica dispersed material.
Micro silica + Silica dispersed material
Well-dispersed silica control excessive heart for wet grip and long mileage.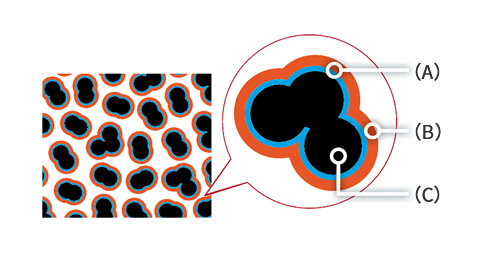 Silica dispersed material is between Silica and Polymer.
(A)Silica dispersed material
(B)Chemically bonded polymer
(C)Microsilica
A quiet and comfortable ride
Reduces external rolling noise
Noise reduction technology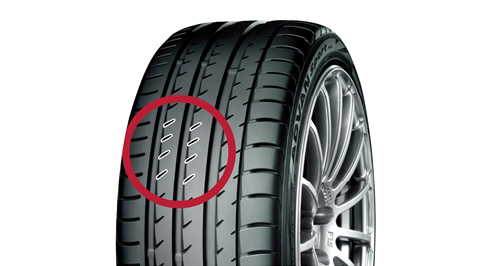 Silent Sipe
These thin slits positioned on the inside of the libs suppress external vehicle noise.
Asymmetrical pitch variation
Optimizes pitch on the inside and outside of the type to achieve both enhanced maneuverability and quietness.
1.WHAT TYRE IS WARRANTED (AND HOW LONG): Yokohama Passenger car tyres and SUV tyres which have been manufactured withing 60 Months are warranted against unserviceable conditions arising due to manufacturing defect other than the damages specified on ITEM 2 Warranty in proportion to treadwear:
A. If a YOKOHAMA tyre becomes unserviceable under the specified conditions , it will be warranted on a treadwear prorated basis.
B. Treadwear is computed by a percentage of the groove depth between original groove depth and remaining groove depth.
2. WHAT IS NOT COVERED BY THIS WARRANTY : YOKOHAMA tyres are not warranted against any damage due to user's faults as follows:
A. Tyres damaged by road hazards (stones, nails, glass, potholes, kerbs, etc) or impact damage or by fire or accidents.
B. Tyres damaged due to improper inflation pressure or having been run while flat .
C. Tyres with premature or irregular wear due to improper inflation pressure.
D. Tyres with premature or irregular wear due to defective mechanical conditions of the vehicle , including misalignment , wheel imbalance , and faulty suspension or brakes etc .
E. Tyres in an out-of-round condition after the first 20% of usable groove depth.
F. Tyres worn out: 1.6mm or less of remaining groove depth.
G. Improper application of tyres size and/or specification.
H. Tyres which have been retreaded of repaired.
Tyres suffered flat spot while immobile.
J. Tyres damaged from improper mounting / Demounting practices.
3. EXCLUSION: All obligations or liabilities for loss of time, inconvenience , loss of use of vehicle or other incidental or consequential damages are hereby excluded.
4. ADJUSTMENT BY TREAD WEAR PROPORTION : Tyres adjustable under this warranty program shall be adjusted on pro-rata basis wherein amount to be compensated shall be calculated based on remaining tread depth measurement.
5. ADJUSTMENT PROCEDURE : Claim against the tyre which has become unserviceable within the terms of the warranty program shall be lodged with an authorized YOKOHAMA dealer . The decision made by the audthoerized YOKOHAMA India Pvt Ltd . Representative in accessing the failure shall be final . Tyres rejected for any claim as per warranty program remain the property of the consumer and YOKOHAMA shall not be liable for loss or damage to the same . Tyres adjusted under this warranty program shall become the property of YOKOHAMA India Pvt. Ltd. All service charges , taxes , mounting and balancing charges shall be borne by the consumer , liability of the company is limited only to the cost of the tyre on pro-rata basis.